At Liberty Military Housing (Liberty), we are committed to improving the quality of life for military families. One of the biggest challenges military families face is post-traumatic stress disorder (PTSD) and other mental health challenges. Military members who served during a deployment are three times more likely to develop PTSD compared to those who did not, according to the Veterans Affairs Administration (VA). Additionally, In 2021, research found that 30,177 active-duty personnel and veterans who served in the military after 9/11 died by suicide. 
Liberty is a proud partner of the Infinite Hero Foundation (IHF), which has provided more than $5.1 million in funding and support to 44 military service organizations offering innovative and effective programs or treatments for service-related mental and physical injuries. In June, Liberty team members and CEO Philip J. Rizzo participated in IHF's '22 Miles to Break Boundaries' event. The event included a 48-hour run where Philip ran 22 miles daily (44 in total) alongside the event's founder and proud Army Veteran, CPT Kyle Butters, USA, Ret. CPT Butters founded the run to help raise awareness and funding for military mental health.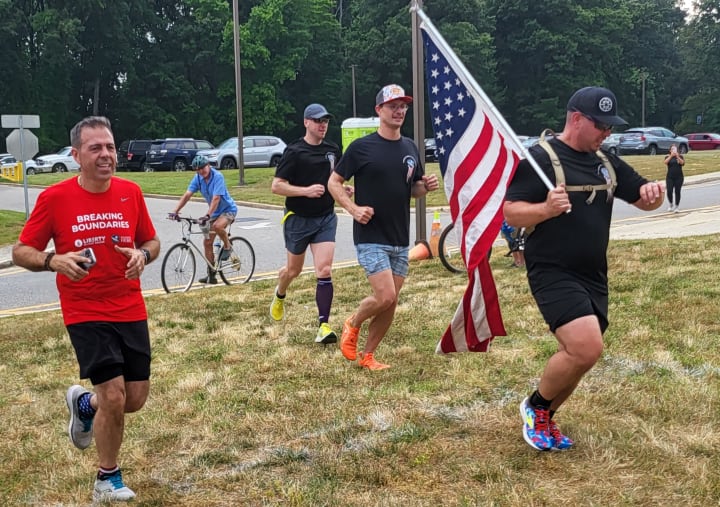 Thanks to the generous support of Liberty team members, over $7,000 was raised to help IHF continue to serve military veterans and their families.
Liberty would like to thank everyone who contributed to the success of the 22 Miles to Break Boundaries Run and supported Philip's involvement. A special thank you to the employee-owners who volunteered to help at the event: Maureen Van Besien, Jeff Guild, Ashley Gorski Poole, Christine Tyszka, Juliana Jones, Claudia Gingras, Demaine Taliaferro, Alex Tishler, John Corriher, Paris Cousin, and Alphonso Matthews and his spouse. Additional thanks to the runners who supported this event, including in-person runners John Corriher, Maureen Van Besien, Alex Tishler, Ashley Gorski Poole, Alphonso Matthews, Carlos Nurse, Erin May, and virtual runners Gail Miller, Jovany Pimentel, and Elmer Salgado.
Liberty's commitment to supporting military mental health awareness and positively impacting the lives of our brave service members is an ongoing effort. Liberty Organizes events to help residents form meaningful relationships with their neighbors, provides employment opportunities for veterans and military spouses, and frequently promotes resources to help end mental health stigma. We want our military families to know that they are not alone.
Click here to learn more about our partnership with the Infinite Hero Foundation. To learn more about supporting the Infinite Hero Foundation, click here. Most importantly, if you need help, you are not alone. To access the Suicide & Crisis Lifeline, call '988' (press 1 for Veteran Crisis Line) or text 838255.