Liberty Military Housing and the Armed Services YMCA (ASYMCA) in Hampton Roads are dedicated to supporting military families who face financial difficulties due to the rising cost of groceries. The ASYMCA has launched the Patriot's Pantry initiative to address this challenge. This program provides essential resources like food and baby supplies to active-duty service members and their families. It has expanded to four Liberty Military Housing communities in Virginia, which were carefully chosen for their high concentration of enlisted residents and ample space to provide the food pantry.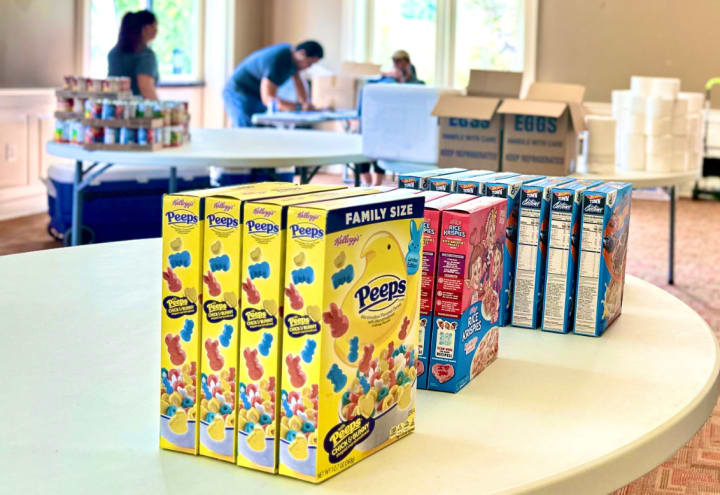 The four locations are Wadsworth Shores, Little Creek, Norfolk Pointe, and the Village at Whitehurst Farms. The Patriot's Pantry is available to all Liberty Military Housing residents across Hampton Roads. Since its inception just a few months ago, the program has served 319 families, which is over 1270 people.
Michelle Merrymen, our Mid-Atlantic Regional Community Services Manager, says, "Our residents are very thankful that we have opened our doors to provide this pantry so close to home. It has proven particularly helpful for families without vehicles or those with schedule constraints keeping them close to their homes."
This initiative is an excellent stride towards supporting military families and their daily needs and further supports Liberty's mission of providing military families with exemplary service in a quality home environment, employees with unparalleled opportunities for personal and professional development, and military partners with quality homes and vibrant neighborhoods.
"This is extremely helpful given the rising cost of groceries. Every little bit makes a difference!"- Little Creek Resident.
To learn more about how to get involved with Patriot's Pantry, please visit https://hamptonroads.asymca.org/services/food-assistance/.