Liberty Military Housing has partnered with Take the Challenge Now Foundation to launch Take the Challenge & Take Charge April 25-May 4, 2022.
Take the Challenge & Take Charge is a ten-day activity challenge that teaches constructive ways for families to reduce or eliminate the amount of time spent on screens and to find new ways to connect with those around them. Throughout the challenge, families will learn how to incorporate more activities like reading, physical activity, and spending time 
together and less time on screens. Every resident living with Liberty Military Housing will be mailed an activity book with incentives to participate in the ten-day challenge. 
During the challenge, LMH will also be taking a break from screens outside of normal business hours. We will be pausing our social media and are encouraging all in the LMH community to join the challenge. 
We believe by offering military families resources to help them reduce the time they spend using screens and digital devices, we can promote togetherness. 
Research shows that the more time a person spends on digital devices, the more their physical and mental health can suffer. The benefits of reducing screen time include increased productivity, improved focus, and freeing up time to make off-screen connections. 
At the end of the challenge, be sure to log into your Community Rewards app and answer 11 brief questions and you will earn up to 11,000 points!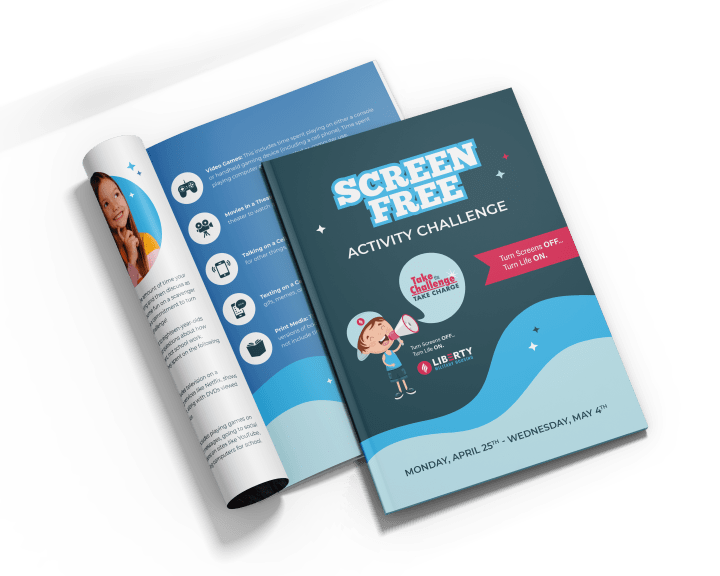 Download or print your certificate today to acknowledge participation and completion of the 10-day screen-free challenge.