Picture the Possibilities at Ocotillo Heights in Twentynine Palms, California
You deserve nothing less than the best. Step into a three & four-bedroom home at Ocotillo Heights in Twentynine Palms, and step up to a new level of living. Picture all the possibilities and imagine how features like energy-efficient appliances, private patios, and garages will play perfectly off your unique sense style and make your days a little easier. And it all comes with the convenience of a short commute to and from Marine Corps Air Ground Combat Center Twentynine Palms. This is the suburban living destination you deserve at a price that works with your budget.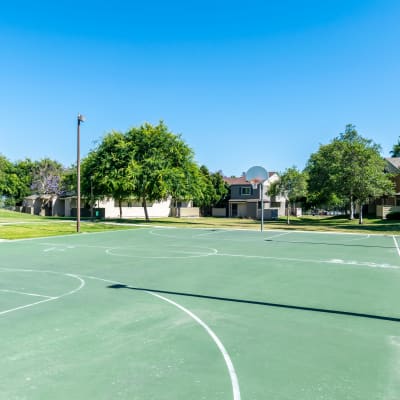 A Community You'll Love to Call Home
Envision a life filled with comfort and camaraderie at Ocotillo Heights. Community amenities like a swimming pool, clubhouse, and close to a dog park offer the perfect mix of fun and practicality, while our exceptional customer service and 24/7 maintenance guarantee mean the Liberty Military Housing team is always here when you need us. And don't forget about our regular community events and programs tailored specifically to military families. Ocotillo Heights is much more than a home. It's a community.
Set to make your move to Ocotillo Heights? Reach out to a leasing agent today to learn more and reserve your new home on-base in Twentynine Palms .
More Than a Home,
It's a Community