Every Mission Begins at Home
Liberty Military Housing


The Leading Provider of U.S. Military Housing

For over 20 years, Liberty Military Housing has welcomed service members and their families into comfortable, well-maintained homes on and near military installations across the United States. Our exemplary service, depth of knowledge about the military community, and personal experience with the military way of life have made us the recognized leader in military housing. We are proud of the award-winning communities we build and manage and continue looking ahead to new ways of serving military families, our team, and our partners.
Core Values


Making a Positive Impact

Liberty Military Housing is here to serve those who serve our country. Our team members bring a deep dedication and personal connection to our mission, our residents, and one another, resulting in an outstanding quality of life for the service members and their families who live in our communities. We work hard while always doing our best to embody the fundamental values that guide our decisions and actions.
"I love our home and our community. It's made me feel taken care of and safe. I've been able to meet others in the community and finally make friends. This is out first command married and it's really been a great experience. Also thankful for the amenities such as the gym, the pool, and the events put on by the MWR."
- Nicole M., China Lane
February 27, 2023
"Wife and I recently moved into housing and we love it so far. The house is more spacious than we were expecting, the backyard is a good size and the neighborhood is nice :) The staff were very helpful when it came to moving in as well and we like the app for maintenance requests, very happy to have moved here :)"
- Chris J., Admiral Hartman
March 9th, 2023
"We just moved into our new 4 bedroom home! We love our floors and our backyard, there's about 3 or 4 little parks around the property which is fun for the little ones- there's so much storage space and the staff are so kind! A very special thank you to Leah who was just so on top of things when dealing with the paperwork side of things. The time difference between east and west coast was a little challenging but she always emailed and called to follow up on us when we had questions etc! Also a huge Thank you to Jordan & Kayla for welcoming us and helping us settle in, you both have made the transition easy and sweet! Thank you LMH Willoughby team for making us feel right at home ❤️"
- Melina T., Willoughby Bay
March 15, 2023
Our Commitment


Giving Back to Military Families

Military families face unique challenges posed by frequent moves and deployments. Liberty Military Housing helps make their often stressful lives easier by streamlining the house hunting and application process and providing stable, high-quality housing and supportive communities in prime locations on or close to military installations. Our personalized and caring service, along with unbeatable value and convenience, set us apart.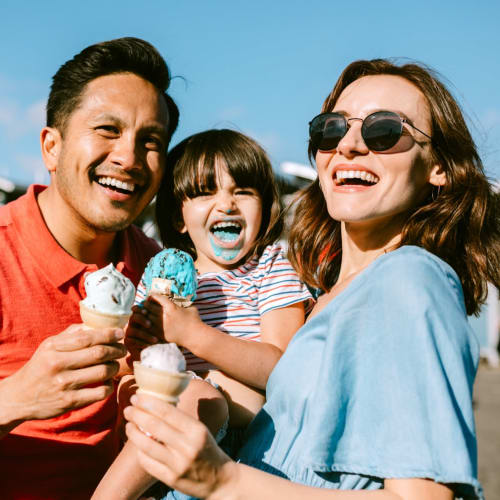 Personal & Professional Development


Take Ownership of Your Future

Liberty Military Housing is the first employee-owned military housing provider in the country and the largest in the multifamily industry. Liberty Military Housing is dedicated to helping our employee-owners develop personally and professionally and provides an unprecedented 150+ hours of professional development annually to each employee. We offer an array of opportunities to advance your career while supporting those who serve our country. With a blend of property management and military backgrounds, our team members bring a proactive, solution-oriented mindset to our mission, along with unparalleled levels of empathy and understanding for our residents and one another.
Supporting Readiness & Morale


Partnering With the Department of Defense

Since 2001, we have worked with our government partners to help uphold readiness and morale by ensuring military families live in homes and communities built and maintained to the highest standards. We collaborate closely with our partners across all branches of service and the Department of Defense to deliver superior housing, timely and responsive service, accountability, and value for money.
Welcome Home


Vibrant Communities Across the U.S