Every Mission Begins at Home
Liberty Military Housing


The Leading Provider of U.S. Military Housing

For over 20 years, Liberty Military Housing has welcomed service members and their families into comfortable, well-maintained homes on and near military installations across the United States. Our exemplary service, depth of knowledge about the military community, and personal experience with the military way of life have made us the recognized leader in military housing. We are proud of the award-winning communities we build and manage and continue looking ahead to new ways of serving military families, our team, and our partners.
Core Values


Making a Positive Impact

Liberty Military Housing is here to serve those who serve our country. Our team members bring a deep dedication and personal connection to our mission, our residents, and one another, resulting in an outstanding quality of life for the service members and their families who live in our communities. We work hard while always doing our best to embody the fundamental values that guide our decisions and actions.
"I recently rented a new house through Liberty, and the entire experience, from finding the perfect home to moving in, was absolutely fantastic. I want to give a special shoutout to our customer service representative, Jasmin Acevedo, who went above and beyond to ensure our satisfaction throughout the process. She was incredibly attentive, responsive, and helpful at every step. Her dedication and commitment to making our transition into our new rental home as smooth as possible made all the difference. We couldn't be happier with our new home and the support we received from Jasmin. Thank you for making this such a positive and memorable experience! "
- Nadine K., Vista Del Sol 5-Star Google Review
November 7th, 2023
"Outstanding Assistance and Customer Service from Antonio De La Vega. Antonio's commitment to excellence and unwavering dedication to customer satisfaction were evident throughout our interactions. Antonio's in-depth knowledge and expertise were instrumental in addressing my queries and concerns with clarity and efficiency, He is also pretty funny. His ability to navigate complex issues while maintaining a personable and customer-centric approach set the standard for exceptional service. I was impressed by Antonio's proactive and resourceful problem-solving, demonstrating a genuine commitment to ensuring my needs were met. What stood out the most during my experience was Antonio's professionalism and patience. He consistently went above and beyond to ensure that I felt supported! His communication skills and willingness to provide thorough explanations contributed significantly to a positive and enriching customer service experience. In a time where exemplary service is a rare find, Antonio exemplified the qualities of a true professional! I greatly appreciate Antonio for his outstanding contributions to the realm of customer service. Thanks again, Antonio!"
- Liam F.,, Silver Strand 5-Star Google Review
November 14th, 2023
"Wonderful little neighborhood Christina did a great job moving us in and going over everything in detail. Very friendly and personable! Maintenance are friendly and gets things done in a timely matter. I love it here so far! Only downside is cars are parked without moving at all in front of our house"
-  Pearl R., The Village at Serra Mesa, 5-Star Google Review
November 18th, 2023
Our Commitment


Giving Back to Military Families

Military families face unique challenges posed by frequent moves and deployments. Liberty Military Housing helps make their often stressful lives easier by streamlining the house hunting and application process and providing stable, high-quality housing and supportive communities in prime locations on or close to military installations. Our personalized and caring service, along with unbeatable value and convenience, set us apart.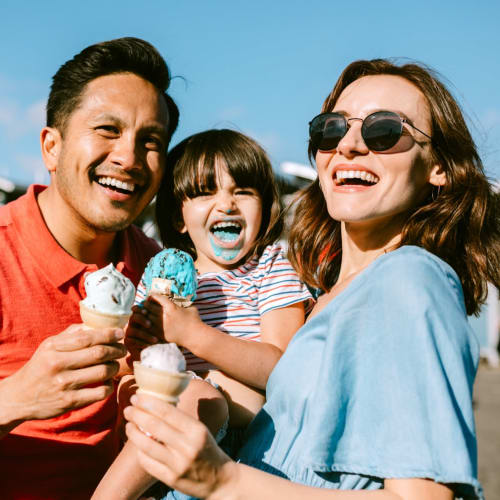 Personal & Professional Development


Take Ownership of Your Future

Liberty Military Housing is the first employee-owned military housing provider in the country and the largest in the multifamily industry. Liberty Military Housing is dedicated to helping our employee-owners develop personally and professionally and provides an unprecedented 150+ hours of professional development annually to each employee. We offer an array of opportunities to advance your career while supporting those who serve our country. With a blend of property management and military backgrounds, our team members bring a proactive, solution-oriented mindset to our mission, along with unparalleled levels of empathy and understanding for our residents and one another.
Supporting Readiness & Morale


Partnering With the Department of Defense

Since 2001, we have worked with our government partners to help uphold readiness and morale by ensuring military families live in homes and communities built and maintained to the highest standards. We collaborate closely with our partners across all branches of service and the Department of Defense to deliver superior housing, timely and responsive service, accountability, and value for money.
Welcome Home


Vibrant Communities Across the U.S