Every Mission Begins at Home
Liberty Military Housing


The Leading Provider of U.S. Military Housing

For over 20 years, Liberty Military Housing has welcomed service members and their families into comfortable, well-maintained homes on and near military installations across the United States. Our exemplary service, depth of knowledge about the military community, and personal experience with the military way of life have made us the recognized leader in military housing. We are proud of the award-winning communities we build and manage and continue looking ahead to new ways of serving military families, our team, and our partners.
Core Values


Making a Positive Impact

Liberty Military Housing is here to serve those who serve our country. Our team members bring a deep dedication and personal connection to our mission, our residents, and one another, resulting in an outstanding quality of life for the service members and their families who live in our communities. We work hard while always doing our best to embody the fundamental values that guide our decisions and actions.
"We have thoroughly enjoyed our time here. The neighborhood is beautiful and maintained well. The homes are beautiful single family homes. The staff and the neighbors have been so kind and welcoming. Kudos to Lisa and Dave on working hard to create a safe, beautiful and wonderful living experience."
- Christie G., Mechanicsburg 
January 3rd, 2023
"Our experience here has been amazing. All office and maintenance teams are so sweet, very caring and do truly care. Every maintenance issue was fixed either same day or next day. (Nothing major thankfully) We love how quiet it is, love our neighbors, the pool, the beach… it's all been great for us. For the townhomes themselves we love them. Yes during the summer it's a little warmer upstairs but that's normal. We love the layout and have been able to fit our huge couch in the living room, a king with tv and two side tables in the master, and the kitchen has plenty of storage and space (3bedroom). We find it's perfect for us. And I'm glad we chose to live here despite hearing all the "bad" things. It is what you make of it and for us we don't plan to leave anytime soon."
- Emily H., Willoughby Bay
January 21, 2023
"This is my second time dealing with housing within 24 years in the Navy. Another successful process. Thank you so much to Dami-Lyn Reyes, Mr. Roman Gray, Ms. Magali Onello, and Mr. Victor Martinez. You have set the bar in this moving transition, especially accommodating my special needs daughter. The process was smooth; excellent communication closed the loop in all my needs, and you reached out with the possibility of a minimal chance that I may not get a particular home. They always close, "and as we get closer, we will keep you updated, and for sure, you will get on-base housing before I start work in April 2023". This process began in July 2022. Thank you, liberty housing; you have taken a significant burden off of my shoulders, knowing my family have a home right away. I am forever thankful to you and the rest of the staff. Thank you, Ms. Demi-Lyn, for yesterday's phone call and all paperwork to seal the deal. See you Camp Pendleton in April. God is soooo good!!! Wooohoooo!! Very Respectfully LCDR Kisena"
- Kisena. Camp Pendleton
January 25th, 2023
Our Commitment


Giving Back to Military Families

Military families face unique challenges posed by frequent moves and deployments. Liberty Military Housing helps make their often stressful lives easier by streamlining the house hunting and application process and providing stable, high-quality housing and supportive communities in prime locations on or close to military installations. Our personalized and caring service, along with unbeatable value and convenience, set us apart.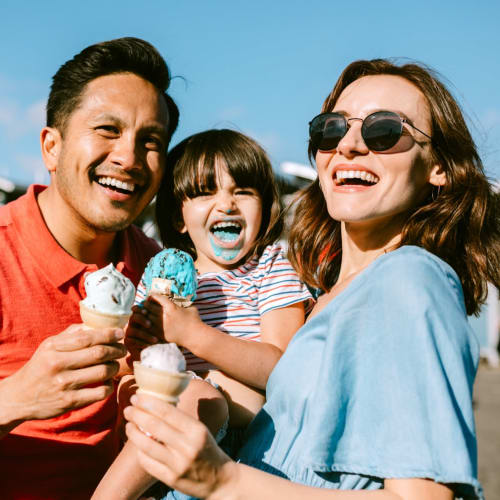 Personal & Professional Development


Take Ownership of Your Future

Liberty Military Housing is the first employee-owned military housing provider in the country and the largest in the multifamily industry. Liberty Military Housing is dedicated to helping our employee-owners develop personally and professionally and provides an unprecedented 150+ hours of professional development annually to each employee. We offer an array of opportunities to advance your career while supporting those who serve our country. With a blend of property management and military backgrounds, our team members bring a proactive, solution-oriented mindset to our mission, along with unparalleled levels of empathy and understanding for our residents and one another.
Supporting Readiness & Morale


Partnering With the Department of Defense

Since 2001, we have worked with our government partners to help uphold readiness and morale by ensuring military families live in homes and communities built and maintained to the highest standards. We collaborate closely with our partners across all branches of service and the Department of Defense to deliver superior housing, timely and responsive service, accountability, and value for money.
Welcome Home


Vibrant Communities Across the U.S